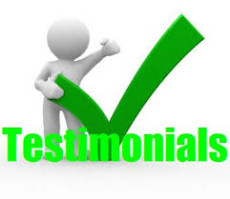 Find out what your friends, neighbors, and business associates are saying about Teller Business Builders.
New to the community?
Give your business a boost by joining our networking organization.
Testimonials from TBB members
"TBB has brought me much joy, friendship & happiness through friendships and a lot of good business in the community." Eileen Zytka, APlus Mortgage
 "During the past 7 years, I've been involved with TBB.  I have earned thousands of dollars in refferals and have made life long relationships through this organizations" Gail Wingerd, Creative Concepts of America, LLC.
 "Since joining TBB, participating in their corporate marketing, educating members on my business, and building trusted relationships; my business has grown and contineus to grow.  Many of my clients have also found me through participating in TBB community service projects.  Now I can see the cascade effect of one connection, TBB, in multiple sources of clients.  And yes! That's networking in action" David Mals, The Healing Touch.
"TBB is a warm, welcoming group of Woodland Park area business owners and representatives. Not only do you receive great referrals, but you also develop great personal relationships" Vera Egbert, Peoples Bank.
"TBB has been a key factor in building my business, my community involvement and building wonderful friendships" Janene Guy, Mountain Air Resources.
"TBB has been a great way to get involved with the local business scene, as well as feeling more connected with our community" Mike Hazelwood, Hazelwood Computer Support.